One Care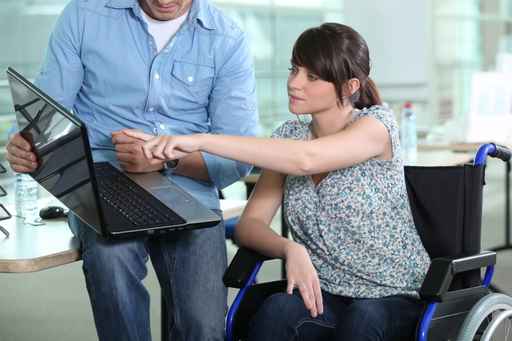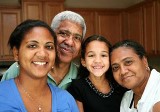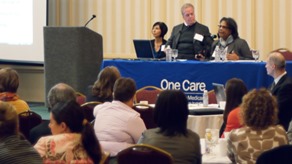 Recorded Webinars – Learning Conferences - Quick Modules
Learning opportunities to help you successfully implement One Care.
This website is a portal to One Care Learning activities for One Care plans and their network providers. Trainings are offered in multiple formats including live webinars, recorded webinars, in-person conferences, and online modules.
---
Featured Event: Recorded Webinar
Building Communication Access: Language and Cultural Considerations
Effective communication is essential to care planning. It facilitates your ability to identify the goals, preferences, needs and strengths of the individuals you support. These are indispensable to care and can pave the way for improved health care quality and equity for individuals with disabilities.

The goal of this webinar is to build providers' communication skills when working with people with disabilities who do not use English as a first language, including spoken language or ASL, or who have low literacy levels related to limited education or cognitive disabilities.

Presenters will discuss the National Culturally and Linguistically Appropriate Services (CLAS) standards and share communication considerations related to: health literacy, language minorities and Deaf culture.
---
Featured Event: Recorded Webinar
Addressing Sexual Health in Assessments and Care Planning
Research shows that sexual health is a common concern among individuals with disabilities, but is often unaddressed by health care professionals, with many reporting lack of sufficient provider training and perceived lack of confidence. People with disabilities are often treated as though they are not engaged in sexual activity; therefore sexual health, reproductive health, or considerations related to sexual orientation or gender identity are often not discussed.

This webinar reviews the importance of asking sexual health, sexual orientation and gender identity questions in order to ensure comprehensive assessments and quality health care and to reduce health disparities. Presenters will discuss best practices in framing questions related to sexual orientation, gender identity and sexual health.
---
Featured Event: Online Module
Online Module: Disability Etiquette in One Care
The purpose of this video online module is to support One Care plan providers and staff in engaging One Care enrollees in their care. Based on their own personal and professional experiences, One Care Implementation Council members with disabilities offer an "insider's perspective" on how to interact with individuals with disabilities in a manner that conveys respect and understanding.