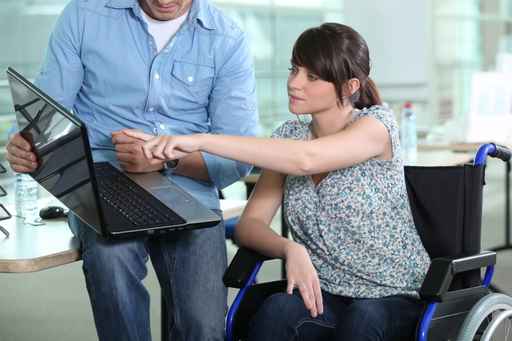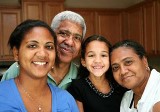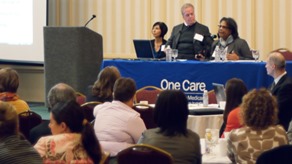 Live Webinars – Recorded Webinars – Learning Conferences
Learning opportunities to help you successfully implement One Care.
This website is a portal to One Care Learning activities for One Care plans and their network providers. Trainings are offered in multiple formats including live webinars, recorded webinars, in-person conferences, and coming soon, online modules.

---
Featured Events
---
Promoting Wellness for People with Disabilities
During this webinar, we will discuss challenges and strategies for promoting wellness among people with disabilities. One Care services that can help support efforts to achieve wellness will also be explored.
Speakers include Kenneth Duckworth, MD, Medical Director, National Alliance on Mental Illness, Associate Medical Director for Behavioral Health at Blue Cross and Blue Shield of Massachusetts. Maresa Weems, MPH, RD, LDN, Research Dietitian, Eunice Kennedy Shriver Center, University of Massachusetts Medical School. David Healey, Clinical Manager, One Care Program Office of Providers and Plans, Executive Office of Health and Human Services.
The audience for this webinar is One Care Plans and network providers.
---
Behavioral Health Services, Recovery and Peer Support
Over two-thirds of individuals enrolled in One Care have a behavioral health diagnosis. This webinar will provide an overview of the behavioral health services that are now available as part of One Care. It will also describe how behavioral health services based upon a person-centered recovery orientation are key to the care planning process, and will explain the role of peer specialists as care team members. Lastly, it will describe how Department of Mental Health Services can be utilized by individuals enrolled in One Care.
Speakers include: Ellie Shea-Delaney, Assistant Commissioner of Program Development and Interagency Planning, Massachusetts Department of Mental Health; Chris Counihan, Director, MassHealth Office of Behavioral Health and Deborah Delman, The Transformation Center.
The audience for this webinar is One Care Plans and network providers.
Skip course categories